No Pressure (2019)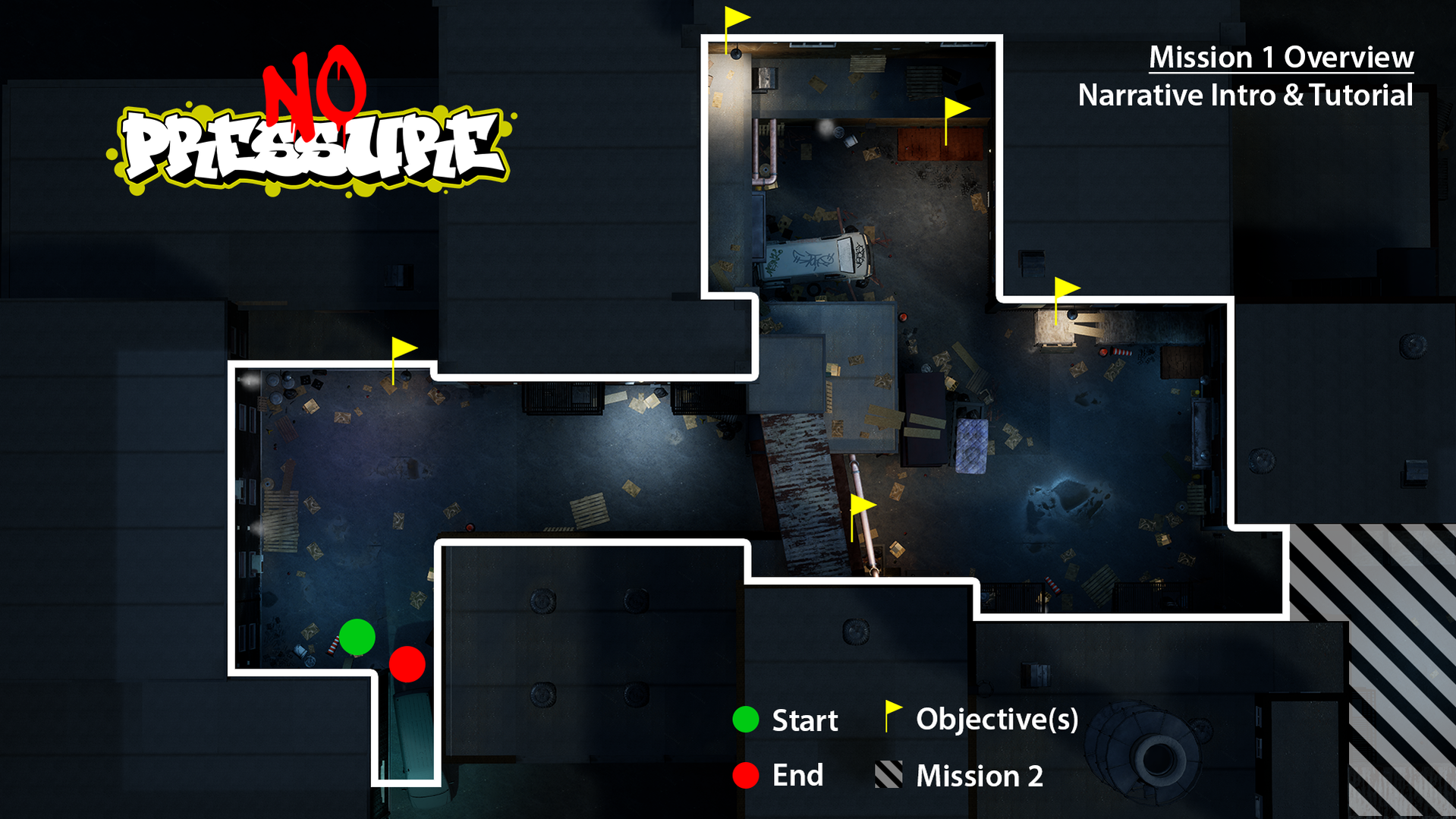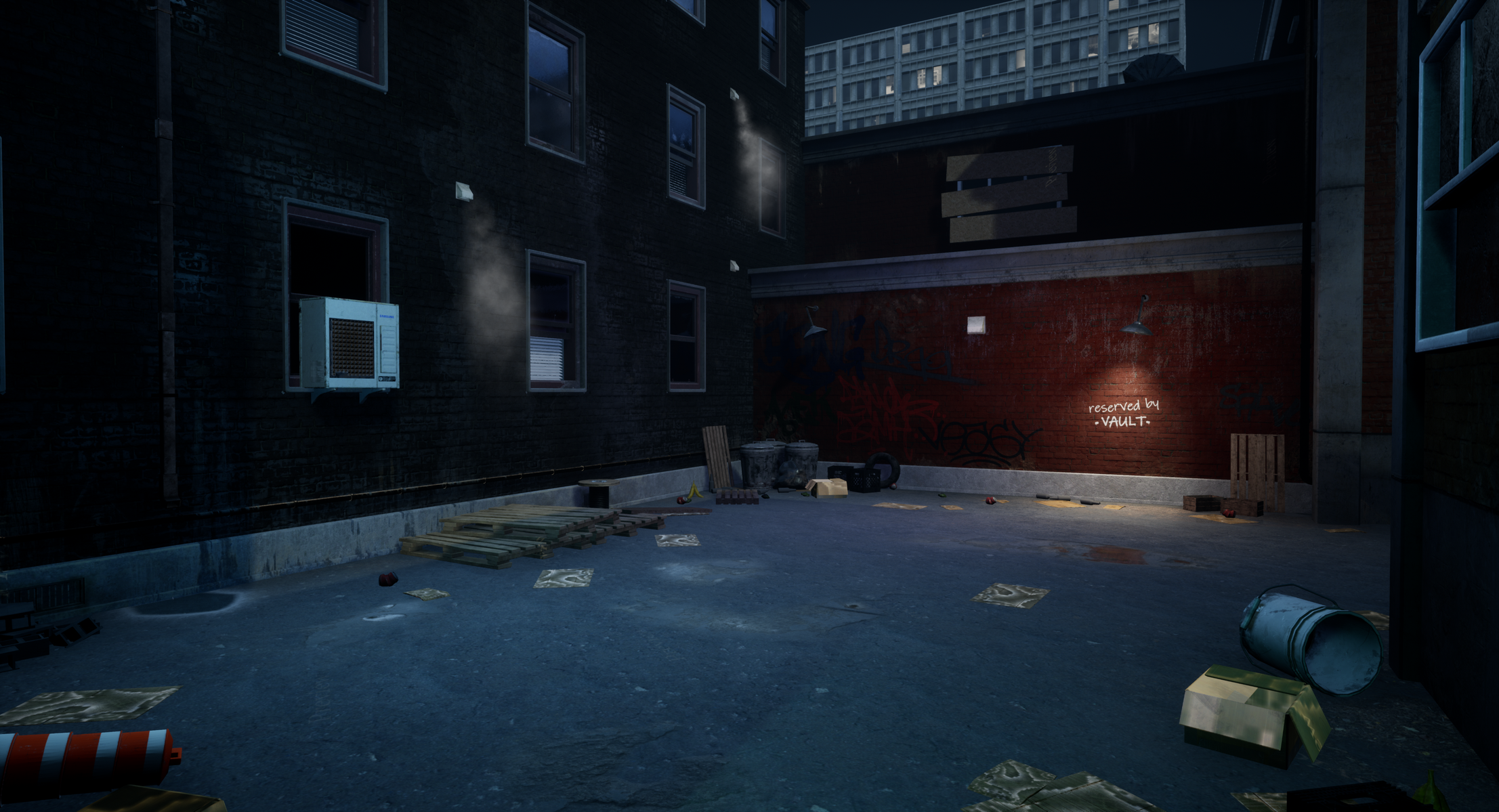 First Graffiti route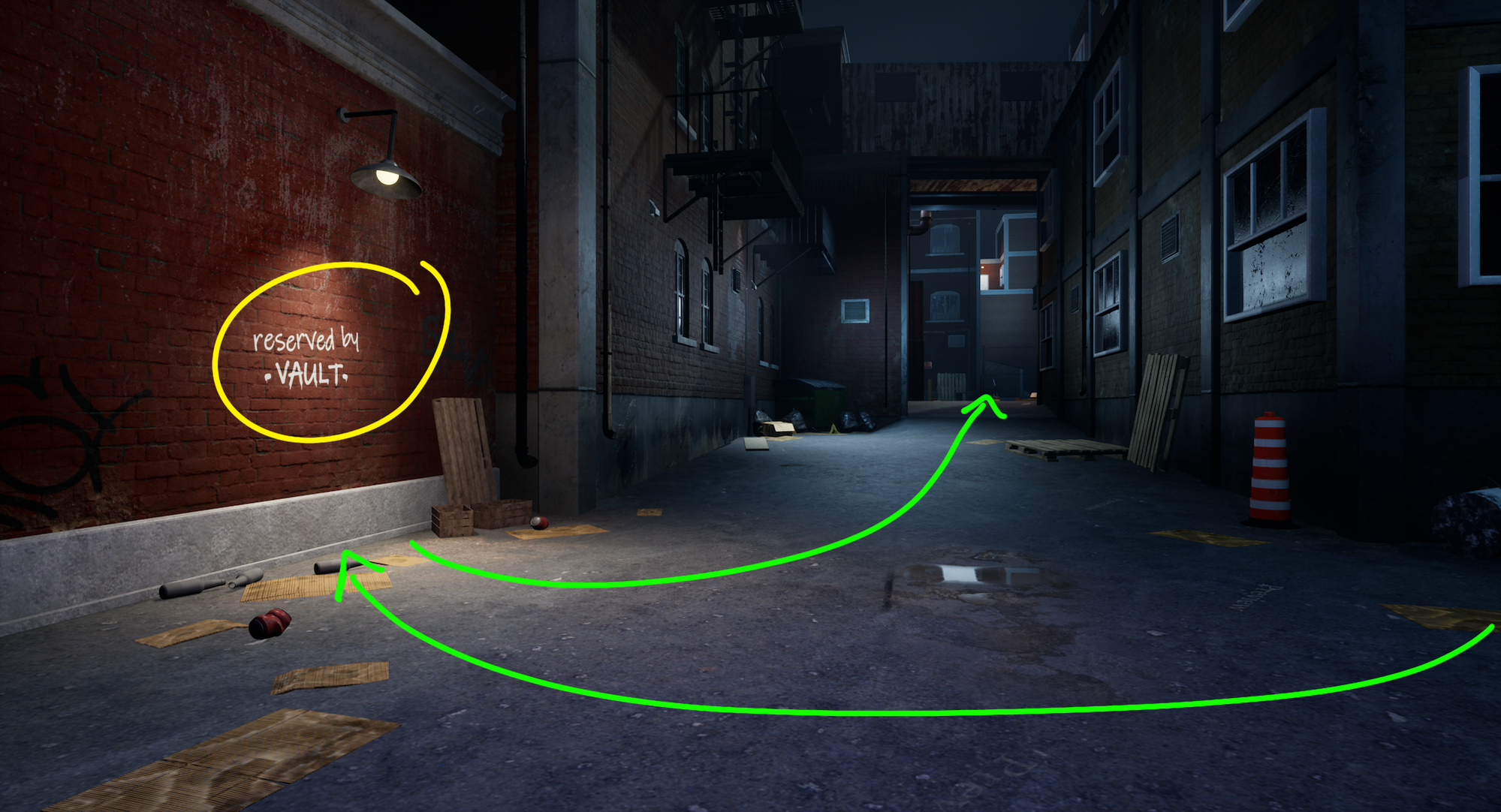 2nd graffiti vaulting puzzle & Fence Vista
View from the Fence Vista & Introduction to risk/damage element.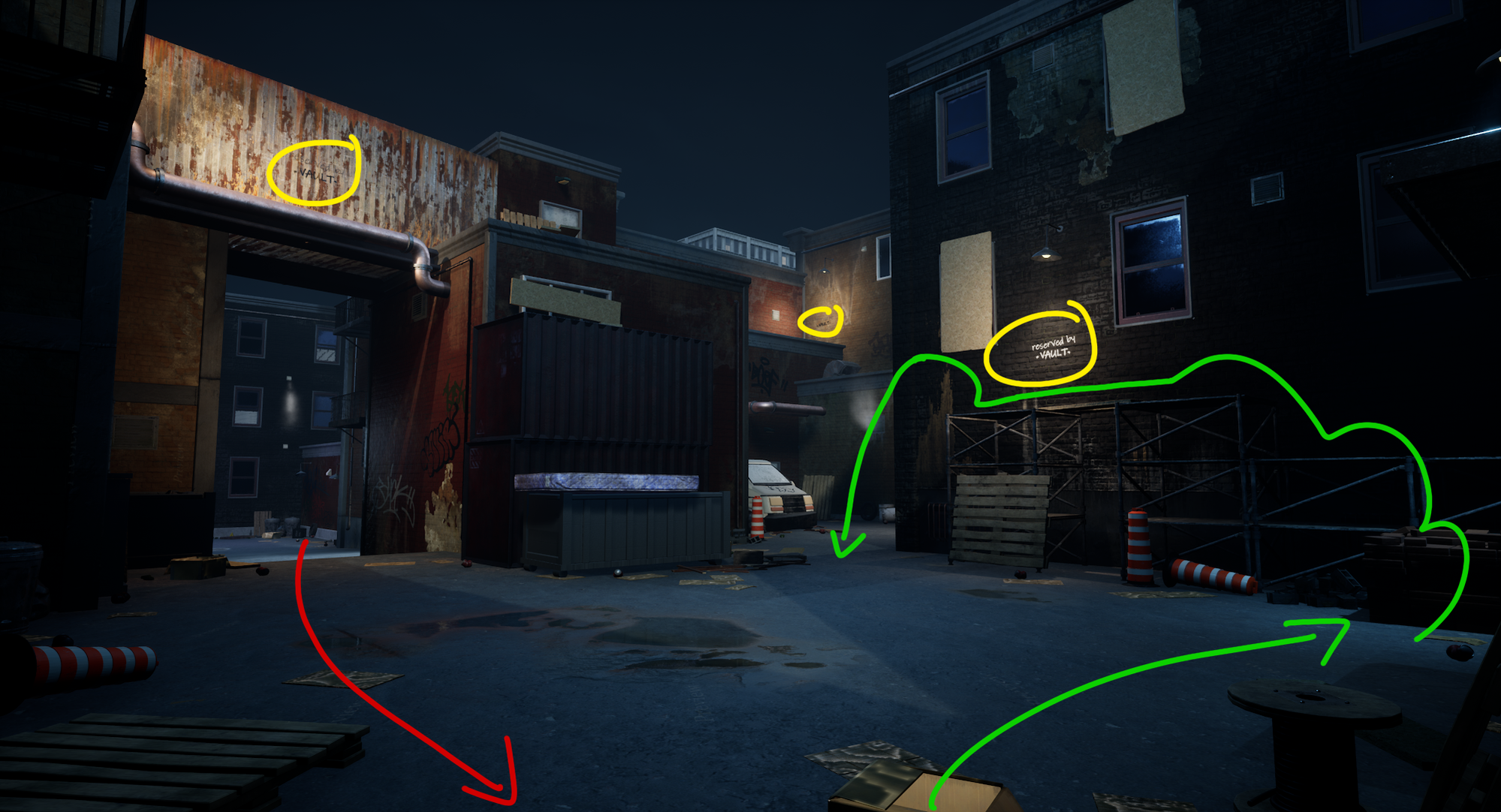 Vaulting puzzle to get to the floor above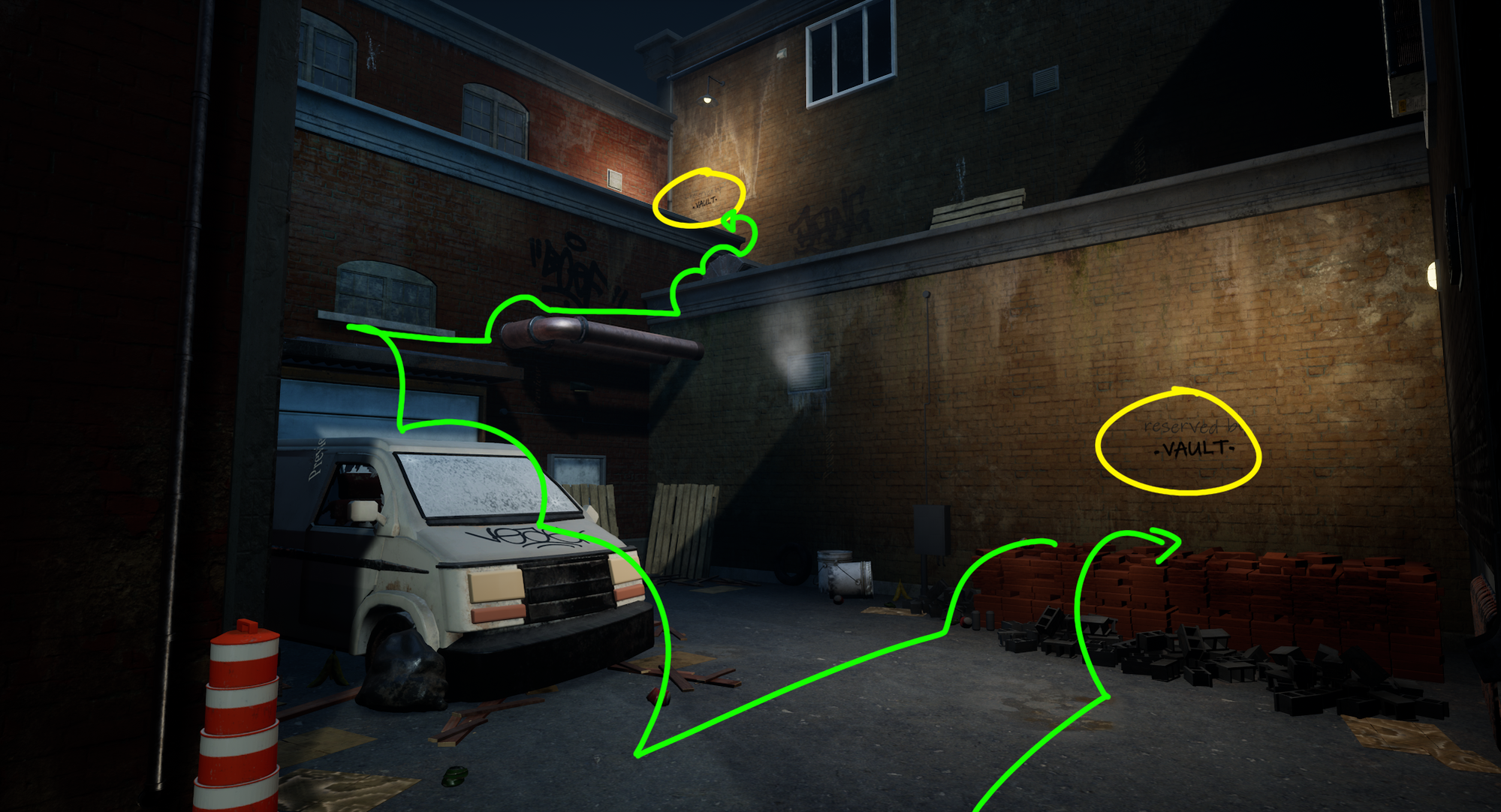 Overview from 2nd floor.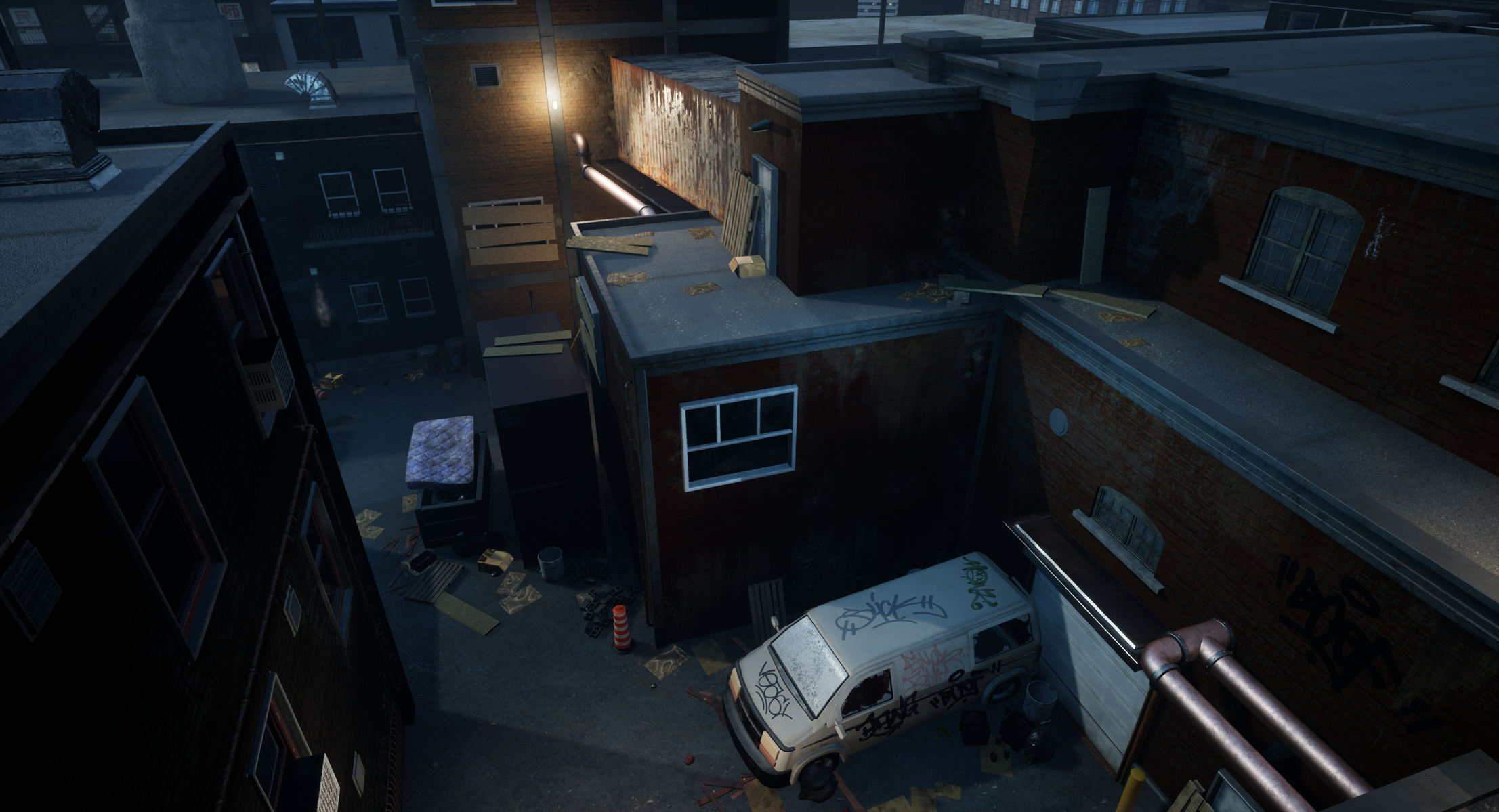 Development challenges, changes & acquired knowledge
Don't be too attached to original design choices, ideas or gameplay loops. The original loop was way different than the current gameplay loop. (e.g. picture below) Even if the risk aspect of graffiti culture was not a design pillar, because of how the project went, it became very interesting to bring it up.
Use more efficiently products for added production value and optimality of development time. (By reusing geometry, LA and LD, you can add to the gameplay experience) e.g. Return to the van after completing all te objectives.
Be prepared to change some (or a lot) of designed systems and mechanics depending on development progress and deadlines. (Reusing a "Level' to create multiple missions, as Level Art was longer to do than Level design).