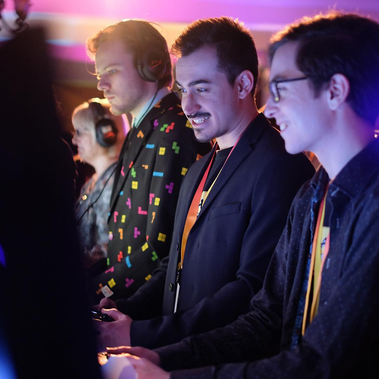 About me
Hi, I am Vincent Gagnon, a passionate level designer of from Montreal who also has a strong interest in game design. My game and level conceptualization work focuses on 3D game experiences, both first and third person perspectives. The genres I am most involved with are action/adventure and shooting games. Something important in my level design work is to give the player a certain freedom of mind and not to force him on one and only play-style.
I recently completed my Graduate Degree Diploma in narrative video game design at NAD. I previously graduated from a Bachelor's degree in Computation Arts which included a Minor in Game Design at Concordia University.
As for my extra-curricular hobbies, I love to sprint and I have been active in the Call of Duty amateur competitive circuit between 2008 and 2016. I also never refuse to go out for a drink and talk, without a good reason.
Since I'm looking for a first career opportunity, I'm looking for some stability to learn and evolve within a team.